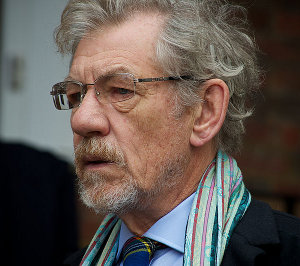 Created By: Garry Stahl
Appearance: None as of yet
Full name: Grandmaster August Arius Tamerlain
Birthplace: Dijon, France
Current Residence: Geneva, Switzerland
Parents: Father: Claude Tamerlain -- Atomic power plant technician.
               Mother:Mother: Marie Tamerlain -- Housewife
Siblings: One, a sister Gigi killed in a telepath related incident in 1992
Birthdate: August 2,1968
Race: Human
Sex: male
Height: 5' 11"
Weight: 177 pounds
Build: Slender
Marital status: Single
Description: Slender man with a shock of white hair and a high brow. He favors simple gray suits without a tie.
Eyes: Green
Hair: White (dark brown)
Routine Activities: Running the matters of the Order of Watchers.
Skills/Training/Professional Skills: Initial training in mathematics, August Tamerlain became a consummate spy, as that is the basic skill set the Watchers need.
Financial Status: Tamerlain himself is poor. He does have the resources of the Order to call on.
Group Affiliations: The Sacred and Ancient Order of the Watchers. Collegium Arcane
Personality: Lively. Tamerlain is in love with life and all things new. The different is to be savored, a mystery is meat for the mind.
Ambitions and Goals: To keep those that world use their unique abilities for evil from doing evil.
Physical/mental Problems: None
Enemies (And Why): Generic enemies of the Order.
Special Abilities: Other than he has been taught to shield his mind, none.
Weaknesses/Disadvantages: None
History and Experiences Which have Affected Character Greatly: In 1992 August Tamerlain was a quiet math Professor when his sister was killed under mysterious circumstances. Circumstances that no one seemed willing to investigate. fortunately for him the Watcher trailing that particular menace got to Tamerlain before the telepath did, and made him forget about it as well. Once he had learned about the Watchers and the purpose they worked for, he joined the group.

Tamerlain was a driven and relentless agent of the Order. No matter the circumstances he did remember that to be better than those he sought, he had to maintain his ethical standards. This attitude and action got him elected as the Grandmaster of the Order in 2011.
Ad blocker interference detected!
Wikia is a free-to-use site that makes money from advertising. We have a modified experience for viewers using ad blockers

Wikia is not accessible if you've made further modifications. Remove the custom ad blocker rule(s) and the page will load as expected.