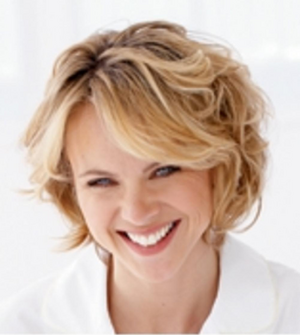 Created By: Garry Stahl
Appearance: Vista City game
Full name: Freya Mary Christensen
Race: Human
Birthplace: Duluth, Minnesota
Current Residence: Vista City, California
Parents: Father: George Christensen -- Master Carpenter
                 Mother: Ogla Christensen -- Educator
Siblings: George Christensen -- Lawyer, (Freya is the middle, Jan Christensen -- Subsopace Engineer.
Birthdate: June 22, 1987
Sex: female
Height: 5' 8"
Weight: 140
Build: Medium
Marital status: Single, no relationships currently.
Description: A woman that dresses professionally. While she has long hair it is constantly worn up in a bun. (There is a small jackknife in there too. She has a decent figure that she does not dress to accentuate on the job. She can dress to impress given reason.
Skin coloring: fair
Eyes: blue
Hair: sandy blond
Routine Activities: Police work, checking out the local night life, following the Vikings
Skills/Training/Professional Skills: BA in psychology, MA in criminology University of Minnesota, FBI academy.
Financial Status: She lives on a FIB salary.
Group Affiliations: Pi beta kappa, University of Minnesota alumi, Golden Gopher Boosters, FBI, VCPD, SIS, Vikings fandom
Known Associates: None yet.
Personality: Perky can do attitude.
Ambitions and Goals: See the Vikings win the Super Bowl in person. Watch the Golden Gophers win the Rose Bowl.
Physical/mental Problems: Fairly new, not broken yet.
Enemies (And Why): Generic criminals
Special Abilities: A bright mind open to new experiences. She has tested in the upper 1% for stability under stress.
Weaknesses/Disadvantages: Lack of experience.
History and Experiences Which have Affected Character Greatly: Freya enjoyed a fairly uneventful childhood in the Duluth area. She grew up a local nerd girl being the Valedictorian of the class and having cheerleader looks. She was a cheerleader, but would have prefered to been on the team. It isn't that Freya is that much more intelligent than average, but she doesn't stress out under stressful circumstances.

Freya found a similar prejudice in collage, and reluctantly joined the pep squad to at least be on the field during the games. She remained at the University of Minnesota for her entire college career. From there she went to the FBI Academy in Quantico, Virginia where she discovered she liked warm.

Freya is fresh out of schooling and has very little field experience to speak of. She requested the Vista City posting, mainly for the weather, and to avoid the insane population of southern California. Under the new policy of not keeping Bureau 13 secret she was transferred to Vista City's weird stuff squad, based mainly on her psych profile.
Ad blocker interference detected!
Wikia is a free-to-use site that makes money from advertising. We have a modified experience for viewers using ad blockers

Wikia is not accessible if you've made further modifications. Remove the custom ad blocker rule(s) and the page will load as expected.