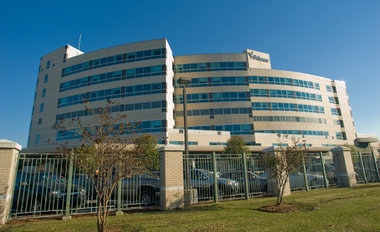 The hospital replaces the aging
Vista City General Hospital
. Construction was complete in fall 2013.
Sara Founder is much smaller than the old Vista City General. Sara Founder is planned around the community's actual needs not the expected fallout from the nuclear bombing of San Francisco.
Sara Founder Memorial Hospital takes advantage of all the new technologies coming on line. The ICU features bio beds for non-invasive monitoring. Cloning for organ replacement is available and tricorder imaging replaces CAT scans and MIR machines.
In this respect the new Sara Founder Memorial Hospital is a facility fortunately placed in time to benefit from the new technologies without having to retrofit for them.
Ad blocker interference detected!
Wikia is a free-to-use site that makes money from advertising. We have a modified experience for viewers using ad blockers

Wikia is not accessible if you've made further modifications. Remove the custom ad blocker rule(s) and the page will load as expected.